Our Fermented Maca is sourced from the Peruvian Andes, where its adaptogenic properties have been used for centuries. Fermented Maca Tablets are 100% vegetarian, USDA organic, gluten free, and Non-GMO Project Verified.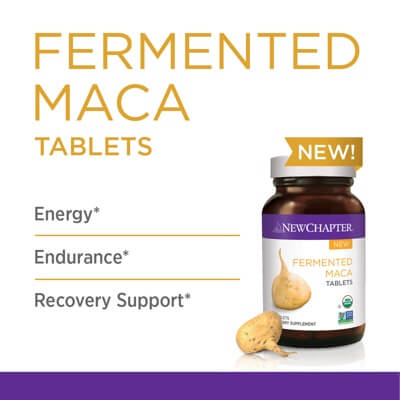 What do Fermented Maca Tablets do?
Fermented Maca Tablets provide support for energy, endurance, and recovery,* making it a great addition to your post-workout or morning routine. Our proven 2-step method unlocks organic Maca's full potential by fermenting with clinically studied probiotics.
Supports energy
Supports endurance
Provides recovery support