Skin & Membrane Support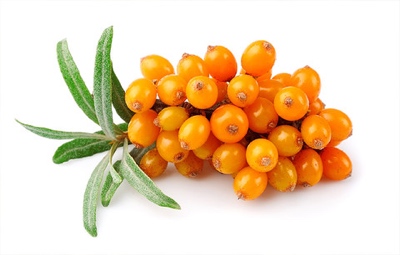 Supercritical Sea Buckthorn Blend, Delivers plant-sourced Omega fatty acids
NOW 100% Vegetarian Capsule: Omega 7 delivers the same potent herbs you trust, now in a sustainably sourced, non-GMO capsule
100 mg of Omega-7: Sea Buckthorn contains Palmitoleic acid, an Omega-7 fatty acid recognized as one of Nature's "good fats"
Same Great Formula: Our trusted and pure Omega 7 formula is rapidly available for absorption, delivered in an improved capsule that protects the herbs from oxidation
Non-GMO Project Verified, Gluten Free, 100% Vegetarian, No Synthetic Fillers, Made in the USA, No Artificial Flavors or Colors
Is There Something Missing From Your Essential Fatty Acid Program?
Omega 3, 6, and 9: those fatty acids are no doubt already part of your health routine. Present in fresh flax and fish (3), borage and primrose (6), and olives (9), there is broad scientific consensus that these oils sustain and protect. But one critical Omega fatty acid is missing from that list: Omega 7 oil from Sea Buckthorn (Hippophae rhamnoides). This oil, comprised of both palmitoleic and cis-vaccenic acids, has been used in Chinese and Tibetan medicine for promoting digestive and urogenital health for more than 12 centuries. The berries and seeds of Sea Buckthorn also deliver representatives of the Omega 3, 6, and 9 series.
Scientists believe our most delicate body tissues, like the skin and the mucus membranes that line the digestive and urogenital tracts, have the greatest affinity for Omega 7 fatty acids. Environmental stressors (such as sunlight and pollution), improper foods, and even normal aging can challenge those sensitive membranes, and Omega 7 fatty acids are now being hailed as nourishment that may protect, replenish, moisturize, and restore.* Constituents also known to add to Sea Buckthorn's "rescue role" are a naturally occurring rich array of carotenoids, tocopherols, tocotrienols and sterols. To complete the protective benefits of Supercritical Omega 7, New Chapter adds supercritical extracts of Calendula and Rosemary, which both have profound inflamation modulating and antioxidant properties.
New Chapter's Supercritical Herbal Extracts
"Supercritical" means Super Purity, Super Potency, Broad Spectrum, and No Chemical Solvents. We take nature's finest herbs and then extract and highly concentrate (as high as 250 to 1) their precious ingredients. We do not isolate out single ingredients or spike our extracts with synthesized additives. We deliver the wisdom of nature, with the complexity and organic nuances of the natural herb preserved for you. In fact, the supercritical process extracts more beneficial organic antioxidants and other compounds than other extraction processes. And when you take New Chapter's supercritical extracts, neither you, nor the environment, have to contend with chemical solvents.
For optimal multi-vitamin and mineral support, we recommend New Chapter Organics Every Man and Every Woman Whole-Food Probiotic Nutrients made with organic ingredients.
Supercritical Omegas-Supercritical Omega-7 delivers plant-sourced Palmitoleic acid, an Omega-7 fatty acid recognized as one of Nature's "good fats." Science and Tradition-A superfood botanical that's a staple of traditional herbal systems, Sea Buckthorn is also being researched for its many benefits. Full-Spectrum Approach-The full spectrum of beneficial compounds found in Sea Buckthorn is delivered using a supercritical extraction, whole-food approach to herbal supplementation. Complementary Blend-The herbs in this blend, including Calendula and Rosemary, have been carefully selected for their complementary properties. Pure & Potent Extracts-Our full-spectrum process extracts precious plant compounds and beneficial oils to preserve Nature's full complexity, delivering super-pure, super-potent herbal extracts.+
TShirts