MegaFood Probiotics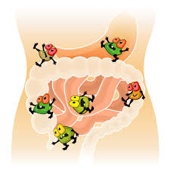 A healthy functioning digestive tract supports healthy digestion and nutrient assimilation, detoxification, immune response, cardiovascular system, cholesterol levels, skin, teeth and gums and inflammatory response. In other words, a healthy digestive tract is essential for excellent health, and the very first step to a healthy digestive tract is a good probiotic.
---
30 Days of Encouragement
Revelation 11:3 "And I will give power to my two witnesses, and they will prophesy one thousand two hundred and sixty days, clothed in sackcloth." As John stands back and watches future events unfold his attention is drawn to two…
The Great Awakening

† Statements on this website have not been evaluated by the Food and Drug Administration. These products are not intended to diagnose, treat, cure, or prevent any disease, but rather are dietary supplements intended solely for nutritional use.