New Chapter Booster Powders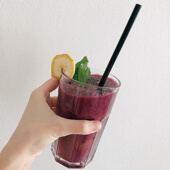 Balance your breakfast, lunch, or after-workout routine with our organic, fermented Booster Powders. Amp up your next smoothie or juice, or even mix into your favorite recipe, to transform a healthy treat into an easily digestible dietary supplement. Our powders' fermentation process will deliver you with inflammation support from Turmeric, energy support from Maca, and digestive support from Aloe.
---
† Statements on this website have not been evaluated by the Food and Drug Administration. These products are not intended to diagnose, treat, cure, or prevent any disease, but rather are dietary supplements intended solely for nutritional use.