New Chapter Bone Strength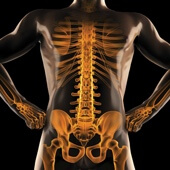 Support your bone strength with plant Calcium, not limestone. Our Non-GMO Project Verified, non-dairy Calcium is responsibly sourced from Icelandic Red Marine Algae (Lithothamnion). It has been clinically studied and delivers magnesium, as well as 70+ trace minerals that support bone strength and joint health. New Chapter Calcium, as found in Bone Strength Take Care, promotes healthy movement for your overall well-being.
---
30 Days of Encouragement
Revelation 11:3 "And I will give power to my two witnesses, and they will prophesy one thousand two hundred and sixty days, clothed in sackcloth." As John stands back and watches future events unfold his attention is drawn to two…
The Great Awakening

† Statements on this website have not been evaluated by the Food and Drug Administration. These products are not intended to diagnose, treat, cure, or prevent any disease, but rather are dietary supplements intended solely for nutritional use.