Relieve the Stress of Menopause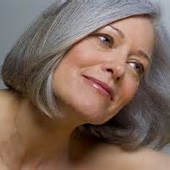 One of the key issues for women´s health is to maintain balanced hormone levels. Are you aware that, acording to Dr John Lee in What Your Doctor May Not Tell You About Menopause, women taking Hormone Replacement Therapy get cancer 4 to 8 times more often than women who are not takeing HRT? Additionally, Dr John Lee suggests that estrogen imbalance can be treated with natural (never artificial) progesterone. He states that 50% of women in N America are progesterone deficient by age 35, and progesterone levels continue to reduce as women age.
Please Call Us at 888-244-8948 if you have any questions!
---
30 Days of Encouragement
Revelation 11:3 "And I will give power to my two witnesses, and they will prophesy one thousand two hundred and sixty days, clothed in sackcloth." As John stands back and watches future events unfold his attention is drawn to two…
The Great Awakening

† Statements on this website have not been evaluated by the Food and Drug Administration. These products are not intended to diagnose, treat, cure, or prevent any disease, but rather are dietary supplements intended solely for nutritional use.