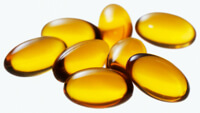 By now you are no doubt well aware of the importance of Omega-3 fatty acids for your general health. The health food market has been swamped in recent years by an enormous choice of supplements. However, it is important to separate the wheat from the chaff as most of the supplements sold under the 'umbrella' of Omega-3 are better left alone.
Research has demonstrated that the majority of the population is well aware that Omega-3 is vital to maintain good health, but few people know how little Omega-3 they consume via their diet, how to differentiate between the various products and what to look for when buying an Omega-3 supplement.
Minami Nutrition products contain up to 90 - 95% pure Omega-3 per capsule so that you only need one capsule per day. Minami products are minimally processed to produce a quality Omega-3 that is less damaged and more whole food.
Oceans 3 Omega-3 formulas from Garden of Life deliver amplified benefits by containing OmegaXanthin, a synergistic blend of three health-promoting compounds from the sea. Including only the purest omega-3 fish oil along with fucoxanthin and astaxanthin, OmegaXanthin is what separates Oceans 3 formulas from the rest of the school.
---
† Statements on this website have not been evaluated by the Food and Drug Administration. These products are not intended to diagnose, treat, cure, or prevent any disease, but rather are dietary supplements intended solely for nutritional use.