Dr. Perlmutter Formulated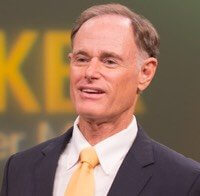 Dr. Perlmutter Formulated Gut Health
David Perlmutter, M.D. is a Board Certified Neurologist and is considered to be one of America's leading brain-health experts.
He is a board-certified neurologist and fellow of the American College of Nutrition, author, and dedicated family man. In his new book, Grain Brain, Dr. Perlmutter aims to expose the surprising truth about wheat, carbs, and sugar – your brain's silent killers. As the empowering neurologist, Dr. Perlmutter's mission is to uncover the food, the facts, the science to control your genetic destiny.
---
† Statements on this website have not been evaluated by the Food and Drug Administration. These products are not intended to diagnose, treat, cure, or prevent any disease, but rather are dietary supplements intended solely for nutritional use.