Mega Food Condition Specific Herbals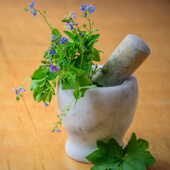 Each of us has specific physiological challenges that we have to deal with. MegaFood has tailored a range of formulations to address specific needs which can help you achieve your desired goal of true physical health and vitality.
---
† Statements on this website have not been evaluated by the Food and Drug Administration. These products are not intended to diagnose, treat, cure, or prevent any disease, but rather are dietary supplements intended solely for nutritional use.