My Kind Organics Herbal Supplements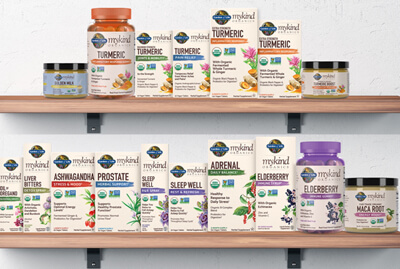 My Kind Herbals are Certified USDA Organic and Non-GMO Project Verified ensuring these herbals are clean and grown without pesticides, herbicides or fungicides. We also use an Organic, Non-GMO Verified extraction method so no harsh chemicals or conventional corn alcohol are used.
Real To The Root – myKind Organics Herbals Whether it's stress relief, immune system health, an energy boost or seasonal relief, mykind Organics has a solution for you.
---
† Statements on this website have not been evaluated by the Food and Drug Administration. These products are not intended to diagnose, treat, cure, or prevent any disease, but rather are dietary supplements intended solely for nutritional use.