Vitamins to Help with Stress and Sleep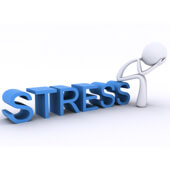 Stress is a killer. Research shows that the human physiology under stress, suffers in every aspect of its function. Stress, be it physical, emotional, mental or environmental, shortens life. Protecting against the debilitating effects of stress is essential to optimal health. Stress creates tension. Tension, anxiety and other stress related emotions reduce the Quality of Life, our ability to handle life's challenges and take a toll on Optimal Health.
---
† Statements on this website have not been evaluated by the Food and Drug Administration. These products are not intended to diagnose, treat, cure, or prevent any disease, but rather are dietary supplements intended solely for nutritional use.