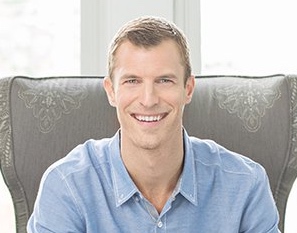 Dr. Josh Axe, DNM, DC, CNS, is a certified doctor of natural medicine, doctor of chiropractic and clinical nutritionist with a passion to help people get healthy by using food as medicine. In 2008, he started a functional medicine center in Nashville, which grew to become one of the most renowned clinics in the world.
Dr. Axe founded one of the most visited natural health website in the world at DrAxe.com, which has over 15 million monthly visitors, where the main topics include nutrition, natural medicine, fitness, healthy recipes, home remedies and trending health news.
Dr. Axe, along with Jordan Rubin (CEO of Axe Wellness), are the founders of the Ancient Nutrition supplement company that produces bone broth protein powder.
---
† Statements on this website have not been evaluated by the Food and Drug Administration. These products are not intended to diagnose, treat, cure, or prevent any disease, but rather are dietary supplements intended solely for nutritional use.